Asphalt Services
Asphalt Solutions is here to solve all of your asphalt problems! We are a full service asphalt paving and maintenance contractor serving the Greenville, NC area. We specialize in asphalt paving, asphalt repair, sealcoating, and striping. From paving to striping that complies with ADA codes, Asphalt Solutions, Inc. has the expertise to deliver a quality project, within budget and on time with minimal disruption for your tenants or customers. We guarantee it!
Asphalt Paving
 Asphalt Paving is an option when the asphalt deterioration is beyond repair or when creating a new asphalt area. When repairing, we begin by cleaning and removing debris from the area before applying a tack coat. The tack coat helps to insure a bond between the old and new layer. Hot asphalt is then installed to the specified depth and compacted with vibratory plate and/or a multi ton vibratory roller. Hot asphalt is a mixture of sand and gravel blended with asphalt cement that is spread and compacted to a smooth recyclable road surface.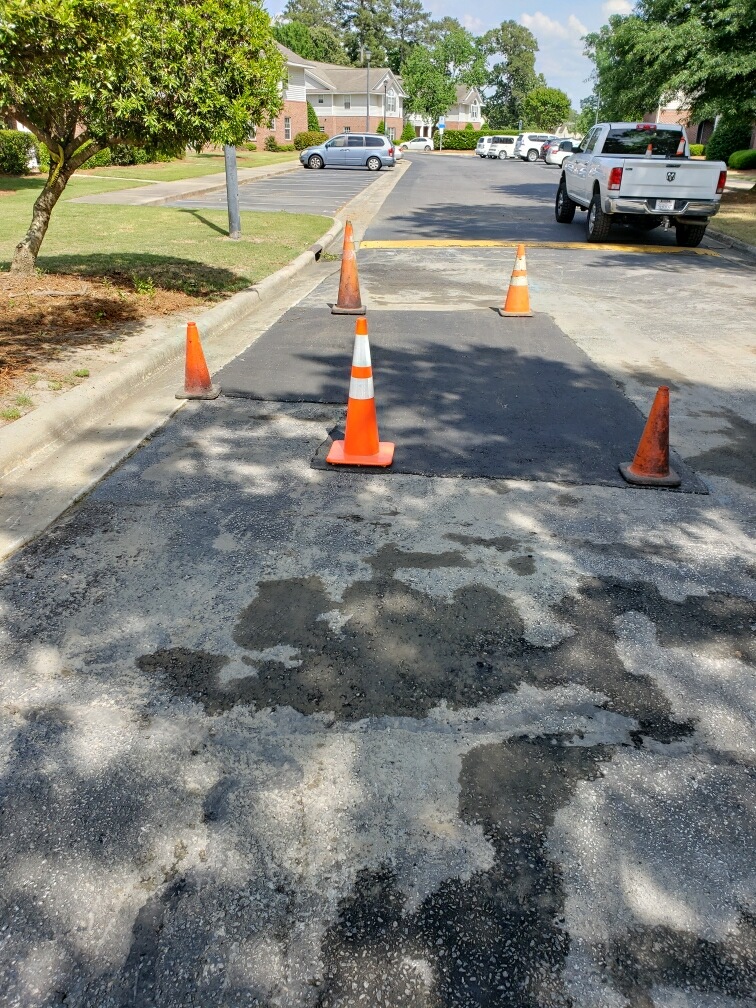 Asphalt Repairs
If your asphalt surface has begun to deteriorate it should be removed and replaced. The first step is saw cutting or milling the deteriorated asphalt. Our Greenville, NC Asphalt Contractors will then haul the material off site to be recycled. After repairing any damaged base we apply tack coat to all edges to seal against any future water penetration. The hot asphalt mix is then installed and followed by the use of either a vibratory plate and/or a multi ton vibratory roller for compaction.
Sealcoating
Asphalt is sand, rock, and oil. The oil is the glue that holds it all together and is highly susceptible to problems with sun, water, and traffic. To keep the asphalt from drying and cracking it needs to be sealcoated. Sealcoat is a sun block for your pavement. New pavement should be allowed about six months to cure before sealing. Applications at approximately every three years will help to stop solar damage to the binder material. Sealcoating is a very cost effective preventative maintenance measure for extending the life of pavement. It resists damage from the sun, petroleum spills, and water penetration.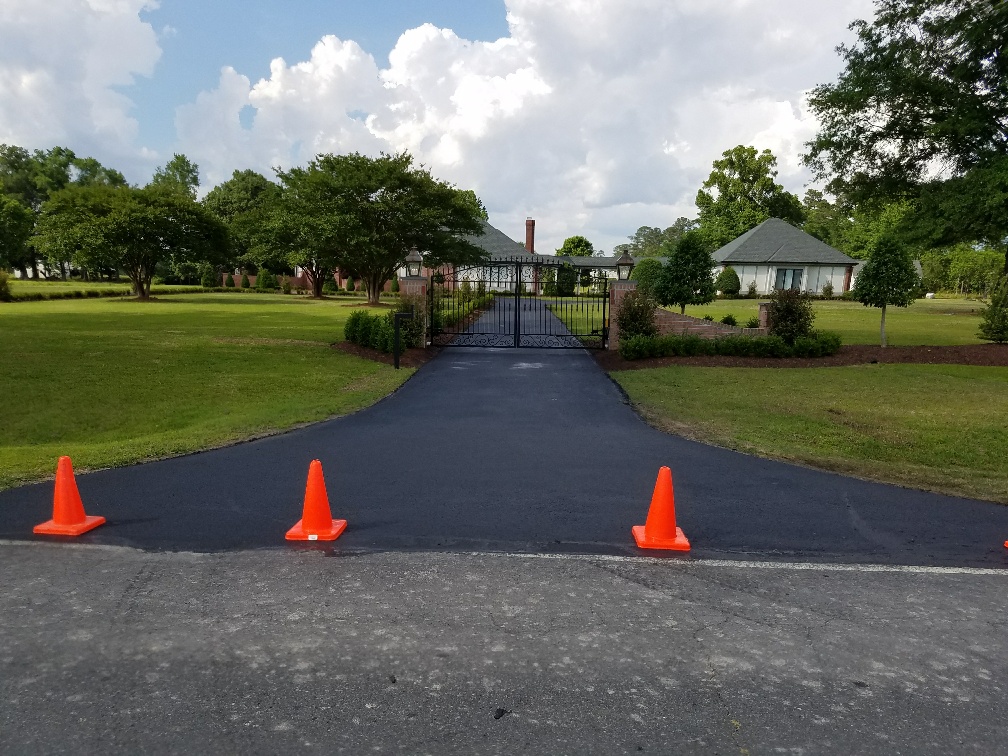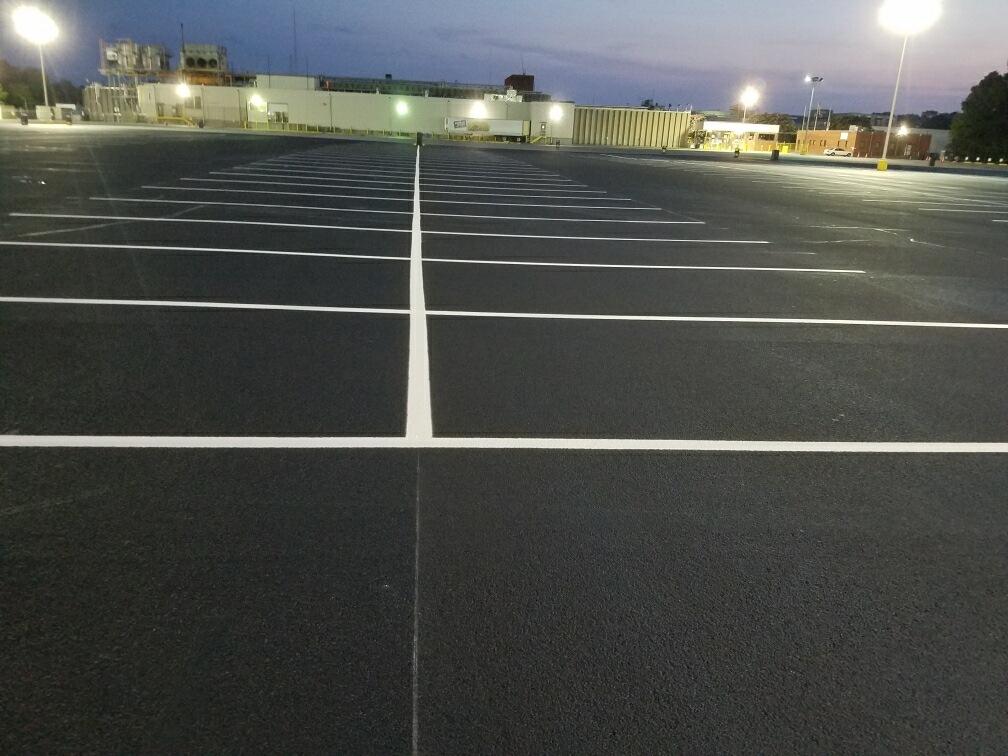 Striping
Striping is the "finishing touch" on a freshly paved or sealed parking lot. The color contrast of a newly striped lot is attractive and can give the look of balance and symmetry. Striping should direct people safely around the parking lot by the use of crosswalks, stop bars, loading zone markings, and pickup areas. The Americans with Disabilities Act (ADA) affect every property owner. All businesses must be in compliance with ADA regulations. We stay current on all new regulations and are able to help you by restriping or reconfiguring your lot according to ADA guidelines.
Other Services
We perform a variety of other asphalt repairs. Check out the Gallery!
FREE ESTIMATES!

|

Call Us Today!

|

(252) 931-9100