Greenville, NC Asphalt Contractor
Asphalt Solutions is a full service paving company, equipped and willing to handle even your toughest pavement problems. We offer most conventional services as well as several specialty services for residential, commercial and industrial properties.
Asphalt Paving
Enhance your parking lot with asphalt paving.Not only is asphalt's smooth texture and rich black color attractive, its natural characteristics make it easy to maintain. We are the leading asphalt paving specialists for the Greenville, NC area.
Sealcoating
If your pavement or parking lot has begun to show sign of deterioration, consider Sealcoating to protect your investment. Asphalt Solutions has skilled technicians and the latest spray equipment to apply the proper coatings and revitalize your parking areas.
Asphalt Repair
Is it time to repair your asphalt? Over time asphalt undergoes a natural deterioration process due to exposure to the elements, chemicals, and weather changes. Contact Asphalt Solutions for all of your Greenville, NC asphalt repairs. We are here to help.
Striping
Does your home or business need a new look?Asphalt Solutions is the best at striping parking lots and pavement. Need a new layout? Pavement striping provides an inexpensive way to improve the appearance of your property.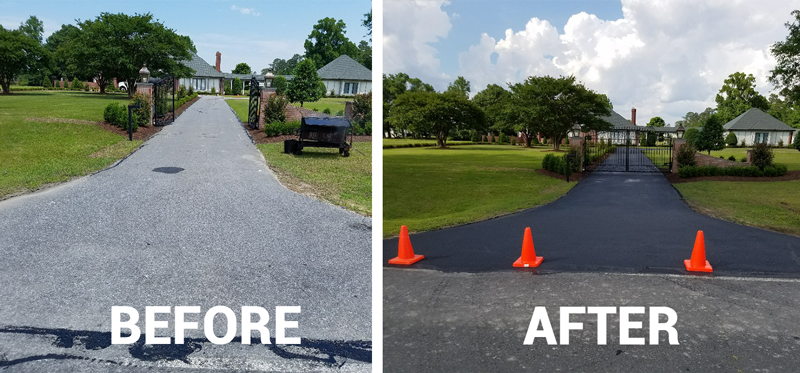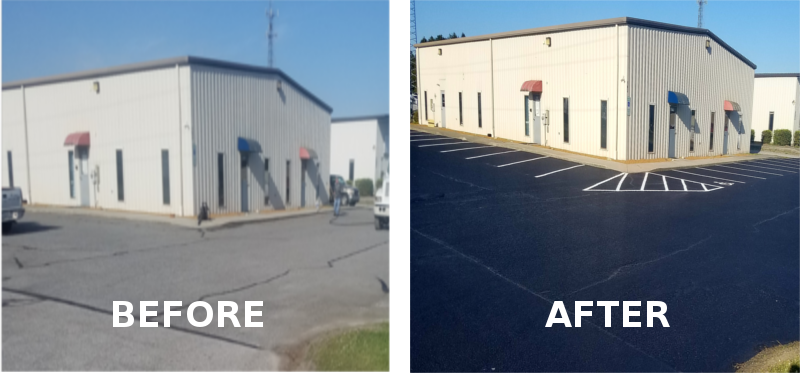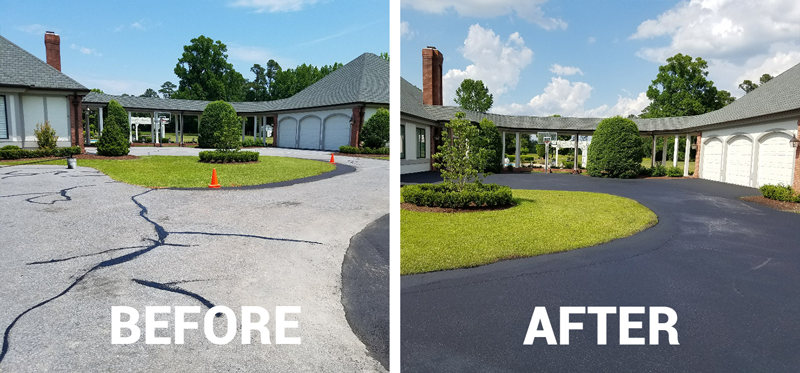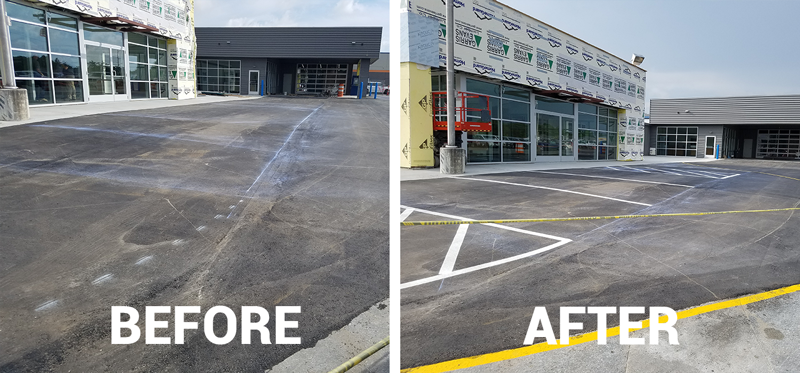 FREE ESTIMATES!

|

Call Us Today!

|

(252) 931-9100